Tropical Mango Overnight Oats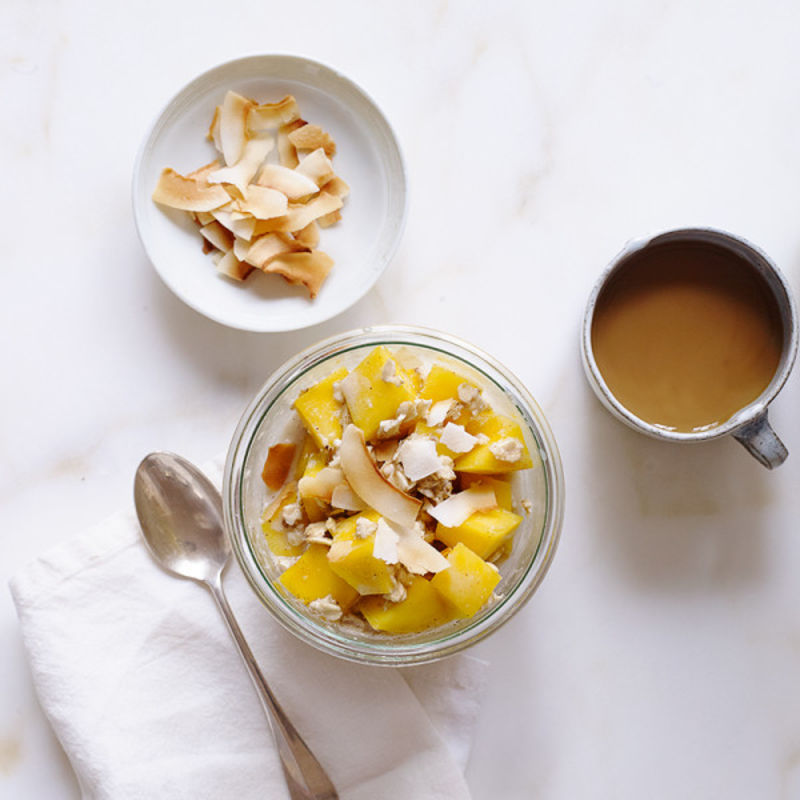 Sign Up Now
Get access to 1,000s of recipes
Get started with Weight Watchers today to have access to thousands of recipes. 
See our plans
Overnight oats are a perfect use for frozen fruit. The fruit defrosts in the fridge and its liquid helps make the oats creamy.

Ingredients

1/3 cup(s) uncooked old fashioned oats
1/3 cup(s) unsweetened refrigerated coconut milk
1/2 tsp ginger root, minced
1 cup(s) unsweetened frozen mango chunks
1 tsp agave nectar
1 pinch pumpkin pie spice
1 pinch table salt
1 Tbsp unsweetened coconut flakes, toasted

Instructions

Combine all ingredients, except coconut flakes, in a medium jar or large glass; stir, cover and refrigerate overnight. Garish with coconut; serve.

Makes 1 serving.