Tropical Mango Overnight Oats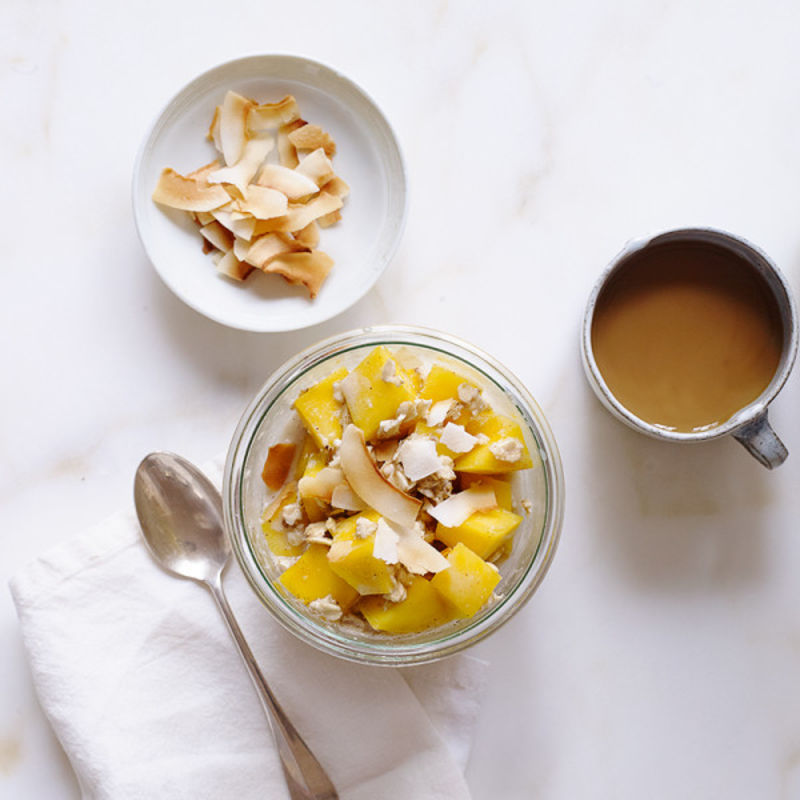 Sign Up Now
Get access to 1,000s of recipes
Get started with Weight Watchers today to have access to thousands of recipes. 
See our plans
Ingredients

1/3 cup(s) uncooked old fashioned oats
1/3 cup(s) unsweetened refrigerated coconut milk
1/2 tsp ginger root, minced
1 cup(s) unsweetened frozen mango chunks
1 tsp agave nectar
1 pinch pumpkin pie spice
1 pinch table salt
1 Tbsp unsweetened coconut flakes, toasted

Instructions

Combine all ingredients, except coconut flakes, in a medium jar or large glass; stir, cover and refrigerate overnight. Garish with coconut; serve.

Makes 1 serving.