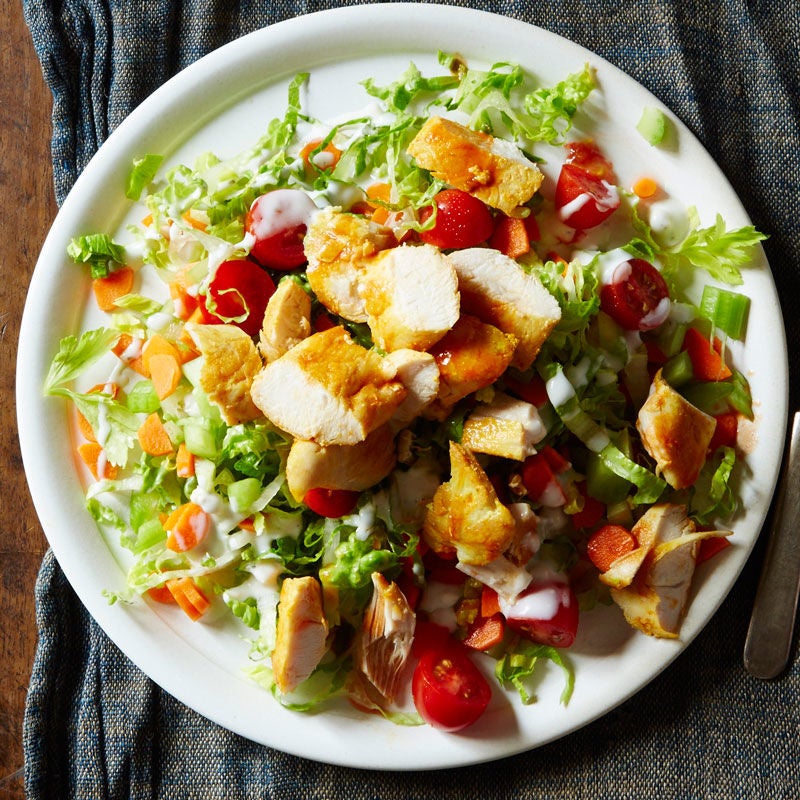 SmartPoints® value per serving
This substantial and spicy salad has all the flavors of your favourite buffalo wings.
Ingredients
prepared frozen breaded chicken tenders
3 piece(s)
hot sauce
⅔ Tbsp, or more to taste
romaine lettuce
1½ cup(s), shredded
grape tomatoes
½ cup(s), halved
uncooked carrot(s)
½ cup(s), chopped
uncooked celery
½ cup(s), chopped
light blue cheese salad dressing
2 Tbsp
Instructions
Cook Frozen Chicken Tenders according to package instructions. Toss with hot sauce and reserve.

Layer lettuce, tomatoes, carrot, and celery in a large bowl.

Drizzle with dressing, cut up and top with chicken, and serve immediately.
Notes
Yields 1- 2 cup serving. Brand of ingredients used may impact the nutritional information of this recipe resulting in a different SmartPoints value.