Chocolate, orange and pumpkin brownie bars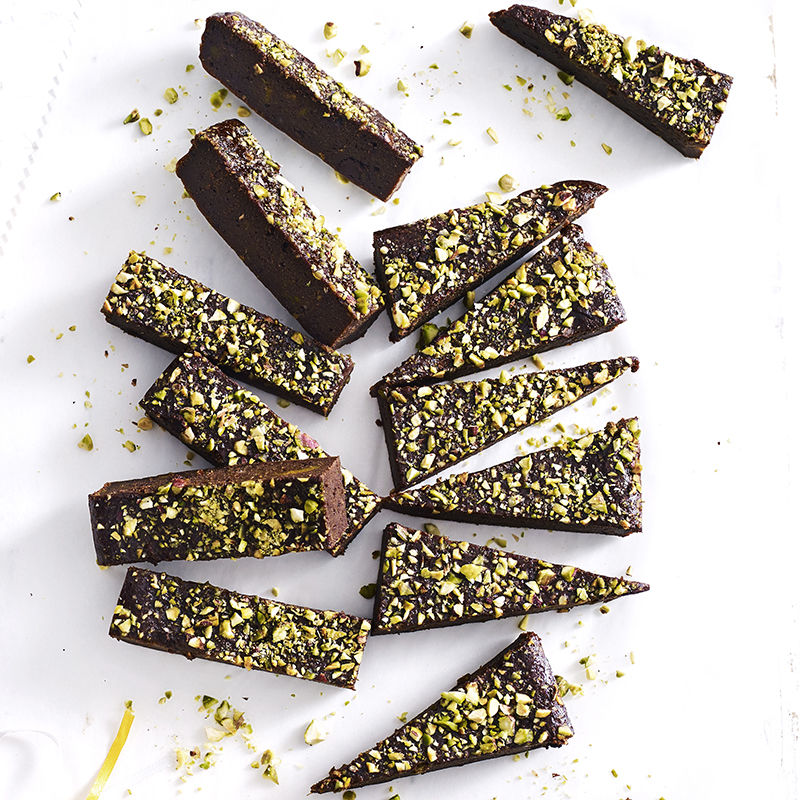 love eating better
A new way to lose weight
On New WW Your Way+ you can eat and enjoy the foods you love and still lose weight.
See Plans
Ingredients

2 medium egg(s)
1/2 cup(s) brown sugar, (110g)
45 g Sweetener, stevia, (1/4 cup)
2 tsp orange rind, finely grated
40 g Weight Watchers Buttery Spread, melted
1 cup(s) pumpkin, boiled, (400g), cold, mashed
3/4 cup(s) plain flour, (110g)
1/4 cup(s) cocoa powder, (25g)
1 tsp Coffee, instant
45 g Well, naturally Chocolate Bar, Valencia Orange, finely chopped
2 tbs pistachios, finely chopped

Instructions

Preheat oven to 160°C. Lightly spray a 20cm (base measurement) square cake tin with oil. Line base and sides with baking paper, allowing it to hangover 2 opposite sides.

Using an electric mixer, beat eggs and sugar in a medium bowl for 2 minutes or until thick and fluffy. Beat in stevia and rind. Stir in spread, pumpkin and sifted flour and cocoa. Dissolve coffee in 2 tsp boiling water and stir into brownie mixture with chocolate. Spread mixture into prepared pan. Sprinkle evenly with pistachio.

Bake for 20-25 minutes or until just cooked through (brownie should feel just firm to touch). Set aside to cool in tin completely. Cut into 16 bars.

Notes

TIP: You will need to cook about 400g of pumpkin for this dish.